2023 CrossState Connect Annual Convention
May 18, 2023 - May 20, 2023
The Hershey Lodge
325 University Dr. Hershey, PA
Get Directions
Event Information
Come to the Sweetest Place on Earth, Hershey, PA, May 18-20, for CrossState Connect Annual Convention. Bring your credit union professionals for rich content and education, as well as networking opportunities to sweeten your credit union's operations.
In addition to great savings, CrossState found ways to maximize the benefits for your credit union and your experience at Connect.
New this year is a specific track for members of CrossState Emerging Leaders. They will have a specific set of breakout and networking sessions geared to their unique role in the movement, plus receive an extra sweet discount to attend. Contact Tyler Staley for details on the Emerging Leaders Discount.
Another new feature allows your credit union executives to meet with vendors and partners that provide solutions for your credit union. Having in-depth conversations can get complicated during the full trade show hours, so to give your key decision makers exclusive time with vendors, CrossState added the C-Suite Sneak Peek prior to the opening of the trade show on Thursday, May 18.
Register Here
Event Pricing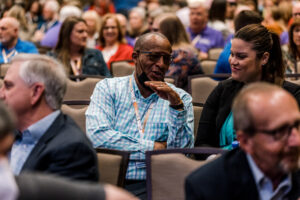 Early Bird Rate (extended until April 21, 2023)
Members Under $50M – $349  |  Members Over $50M – $549  |  Emerging Leaders Special Offer – $250
Standard Rate (begins April 22, 2023)
Members Under $50M – $399 | Members Over $50M – $599 | Emerging Leaders Special Offer – $285
Guest Fee – $199
Contact Tyler Staley directly for the Emerging Leaders price code.
Register Now
Lodging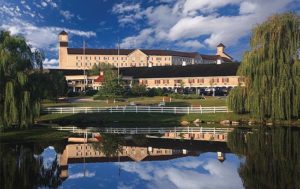 Due to high demand, the room block at the Hershey Lodge is filled completely. CrossState has secured an additional room block at the TownePlace Suites by Marriott, so you can still come enjoy the most popular event of the year.
To reserve your room, please contact the hotel sales manager, Melisa Peris, at 717-558-0200 ext. 151. Please mention CrossState Credit Union Association to receive the preferred rate of $129 for a Queen Studio Suite, or $149 for a Queen Studio Suite with Sofa Bed. This rate is only available until the block fills up.
Explore Sponsorship Opportunities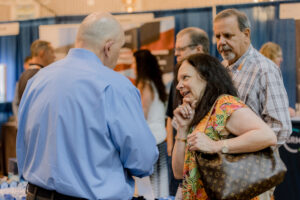 The CrossState Connect Annual Convention Trade Show has SOLD OUT. While we currently have no booths available, you can be added to our waiting list to be notified of any changes or openings. To join the waiting list, contact Sarah Roman.
Click here for details and registration information.If you have any questions regarding exhibiting or sponsoring at CrossState Connect, please reach out to Sarah Roman at sroman@crossstate.org.
Secure Your Sponsorship Today
Support the CU Action Fund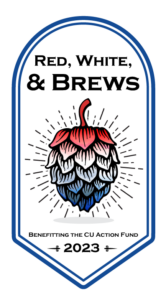 Drink, donate, and debate (not required) at the Credit Union Action Fund event Thursday, May 18, at The Englewood in Hershey, PA. Grab a drink, enjoy heavy hors d'oeuvres, network with your peers, all while benefitting the CU Action Fund, which supports credit union issues in the legislative and regulatory arenas, engages in grassroots and issue advocacy, and elevates credit unions' profiles in the political spectrum.
Cost: $150/Attendee  |  Date: Thursday, May 18, 2023  |  Time: 7 p.m. – 9 p.m.
Register as an individual.
Register as a sponsor.
Mark Scharenbroich | Nice Bike – Making Meaningful Connections
Mix thousands and thousands of black leather, bandana wearing, tattoo bearing Harley-Davidson riders with a 100th Anniversary and one beige rental car and the end result will be the perfect metaphor for connecting with others: "Nice Bike."
Nice Bike acts as a powerful catalyst to help build stronger, more unified teams. The message inspires audience members to be more engaged and passionate about connecting with others.
Join Emmy award-winning speaker, Mark Scharenbroich as he takes you for a fun ride on how to be effective at making meaningful connections in both your professional and personal life. His Nice Bike principle is supported by three strong actions: acknowledge, honor, and connect.
Mark has spent his career working in both industry and education discovering how some of the best organizations and team leaders build a culture that encourages people to perform at a higher level through greater engagement.
Part motivational speaker, part thought-provoker and pure comedic entertainer – Mark Scharenbroich will inspire, teach and engage you with Nice Bike.
Victoria Labalme | Rock The Room
Victoria Labalme is a master at helping people at all levels dramatically elevate their ability to COMMUNICATE > CONNECT > COME ALIVE…and win over the people they serve.
Her results-driven approach offers a strategic blend of art and business that taps into her decades of performing arts experience: HBO, Caroline's on Broadway, comedy clubs, television, one-woman shows and documentary films.
Her creative projects have received critical acclaim from The Hollywood Reporter, Variety, BBC, CBS, The New York Times, Los Angeles Times, and Good Morning America.
A member of the Speaker Hall of Fame, Victoria is known for her customized Keynote Performances and workshops around the world. Her proprietary systems and strategies have been embraced by top teams at more than 700 organizations including Starbucks, Microsoft, PayPal, Verizon, Coca-Cola, Chase, L'Oreal, Oracle, Lowe's, the World Bank, universities, cultural institutions, and not-for-profits.
Through her Rock The Room® and High Performance Communications coaching, She is a trusted consultant to hundreds of elite individuals, top teams, and C-suite executives at global brands, helping them knock their presentations out of the park for high-stakes meetings, calls, pitches, keynotes, and video communications––both virtual and live.
Victoria is a Wall Street Journal bestselling author, as well as the founder of Risk Forward®, Rock The Room® and High Performance Communications. In addition to her keynotes, she offers a full suite of learning experiences, courses, workshops, and consulting: www.VictoriaLabalme.com.
Avish Parashar | Say, "Yes, And!"
The world is changing faster than ever. In order to keep up — not to mention, get ahead — we need to be open-minded, proactive, and innovative. Of course, for some reason it seems that the more we need to embrace change the more likely we are to resist it.
While there are many reasons for this, the real problem can be summed up in two simple words: "Yes, but."
Because of overwhelm, stress, emotion, and the desire for efficiency, we often say, "yes, but" to the changes we face, to new ideas, to other people, and worst of all, to ourselves. That little "yes, but" is seductive and appealing because it allows us to stay in our comfort zone. Yet we recognize that the next level of success lies outside of our comfort zone. This means we must be willing to stop saying "yes, but" and instead say, "Yes, and!"
Event Agenda
Thursday, May 18
Friday, May 19
Saturday, May 20
Additional Information
Support the CU Action Fund at Red, White, & Brews
Connect with Colleagues
New for 2023: Join the Exhibitor Create Hope Initiative
Preview the Trade Show Map