2023 IT Conference
October 3, 2023 - October 4, 2023
Nassau Inn
10 Palmer Square, Princeton, NJ 08542
Get Directions
A Special Thanks to Our Sponsors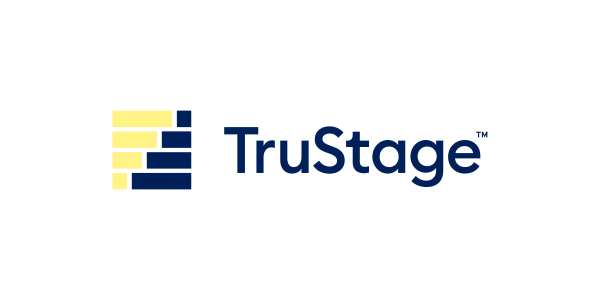 Event Information
New for 2023 is a conference designed specifically for IT professionals in the credit union space. The work IT professionals do to ensure the utmost safety and security of member information is crucial to the integrity of the movement. Protecting members' sensitive information while also providing staff with the tools and software needed to complete their job functions appropriately is a lot to juggle. Scams, phishing schemes, and more have only become more prevalent since the pandemic and signs point to things not slowing down any time soon. With more vigilance comes additional training, tools, and information for both IT and credit union staff. Stay up to date on how your credit union can continue protecting member data while allowing the organization to be up-to-date on the latest trends, FinTech, and more.
Join us October 3 – 4 in Princeton, NJ, at the Nassau Inn for this brand new event.
Register Here
Event Pricing

Standard Pricing
Members Under $50M – $495/person
Members Over $50M – $595/person
Hotel Information

Rooms can be booked at the beautiful Nassau Inn by using this reservation link.
The Nassau Inn is located on historic Palmer Square in Princeton, NJ. Established in 1756, the Nassau Inn has been a staple in Princeton's history and culture for over 250 years.  Learn more about the venue.
Limited rooms remain in the CrossState Room Block. Call (609) 921-7500 x-102 to confirm availability and book with the discounted rate.
Reserve your room today!
Premier Sponsors
Thank you to our 2023 IT Conference Premier Sponsors:


Session Descriptions
How to Get the Most out of AI Decisioning
Nicholas Hinrichsen from Clutch
One of the most commonly expressed opportunities for credit unions are finding efficiency gains in the consumer loan underwriting process. In today's world people crave and prioritize speed and simplicity. Everything we do today can be done at our fingertips and with a few clicks. Instant gratification is the name of the game. The same is true for loan applications as well: the easier we make it for members to get a new loan or refinance an existing one, the more they're going to use your loan products and the more loyal they are. By applying the best practices from fintech to your lending process, credit unions could dominate consumer lending. AI speeds up underwriting, reduces the cost to produce a consumer loan and improves your member experience. This session will go into more depth on how to implement AI most successfully and how to leverage AI to provide FinTech-like member experiences.
Information Security and Cybersecurity – A Threat and NCUA Examination Perspective
Ruth Martin, Credit Union Examiner and Regional Information Systems Officer of NCUA
Information security and cybersecurity are an ongoing and ever-increasing concern within the financial system.  In today's environment, no one is immune to the threats, even small credit unions. NCUA examinations include various review steps for credit unions of all sizes.
How's Your Security Fitness? – Emerging Technologies for 2023 and Beyond
Dean Marshall, Executive VP, Compliance & Security at eScope Solutions
In a world obsessed with ransomware, phishing emails, and AI threats, credit union leaders are concerned about regulatory guidance and protecting member data. Are there tools that can potentially lower my risk from a cyber breach? Will those security technologies fit into our compliance program and protect the network for the next few years? This session will cover topics including:
Cyber Security Planning for Compliance and Security
Emerging Technologies in world of Cloud Computing and AI
Security Information Event Management (SIEM)
Endpoint Detection and Response (EDR)
Cyber Incident Review of a Real-World Hack
Q&A
Advanced Analytics in the Credit Union Industry and Beyond
Daragh Fitzpatrick, SVP of Augmented Intelligence at Trellance
Understand the latest trends in data and analytics, plus how to incorporate them into your credit union. Become data-driven and enable growth, efficiency, and innovation through advanced analytics during this session.
And Now for FedNow!
Philip Sprague and Justin Epstein from the Federal Reserve
Learn about the Federal Reserve Bank's new instant payment system, FedNow. Credit unions of all sizes can sign up and use this tool to instantly transfer money for their customers, any time of the day, on any day of the year.
Security is Everyone's Business
Joanna Huisman, SVP of Strategic Insights & Research at KnowBe4
With 74% of security incidents being the result of human error, security leaders, auditors, and regulators increasingly recognize that a more intentional focus on the human defense side of security is critical to the protection of organizations. At the forefront is creating a security aware culture with employees that understand their respective roles and responsibilities in keeping the organization, and themselves, cyber safe.
Join Joanna as she shares critical elements to a comprehensive security awareness program, what the bad guys are up to, and best practices to raise your readiness level personally and professionally.
Event Agenda
Meet the Speakers